Blog » Sound and Music Appoints New Chief Executive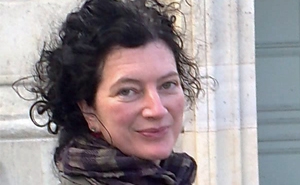 Susanna Eastburn has been appointed as new Chief Executive for Sound and Music. Eastburn is currently Director, Music, Arts Council England and has an impressive track record in the arts sector, including five years as Artistic Director and Chief Executive of the Huddersfield Contemporary Music Festival, a fellowship of the Clore Leadership Programme, Executive Producer of London International Festival of Theatre and Chair of SPNM. She has also worked in music publishing and as a Governor of Leeds College of Music.
Given that her appointment comes at a difficult time for SaM, with falling funding and criticism from composers, there will be many watching her progress, especially since, as Chair of SPNM, she played a crucial part in its incorporation into the new organization. It is worth checking out this video from 2010 to hear her rationale for this move. Some may find her arguments unconvincing, especially given that she describes that with SPNM 'there was no immediate urgency to change our position. It was performing very well. It was doing a great range of activity. It had a clear mission and purpose'. The board's rationale, however, was that SPNM 'had reached its capacity...it was at the top of what it could do and could go no further and there was a sense that we wanted to do more for new music.' Many would say that SaM has failed in this mission. Susanna Eastburn's recognition of the good work that SPNM did and a presumed desire to see that its incorporation is a success might, however, mark a turning point for the organization.
COMMENTS