Blog » February Concert Diary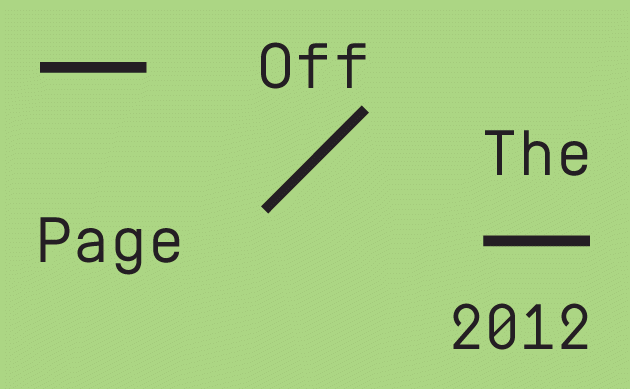 A slightly different look to the concert round-up this month. Some will notice that the information here is presented in a very similar way to CT's own concert listings page. The plan is, from next month, to post the information there instead. I will write a blog indicating when the page has been updated. This will then become the hub for all those looking for contemporary music concerts.
Members are, of course, encouraged to post concert information there too. Alternatively, if you have suggestions for inclusion, do get in touch.
| | |
| --- | --- |
| 1st | Debussy Danse sacrée et danse profane, Sonata for Cello and Piano, Chansons Bilitis, Sonata for Violin and Piano, Sonata for Flute, Viola and Harp. Michael Tilson Thomas, LSO St. Luke's. Barbican, London. |
| | Stravinsky Histoire du soldat; various Bruch. Contrasten Trio. Concertgebouw, Amsterdam. |
| 2nd | Debussy Danse sacrée et danse profane; Weil/Brecht Seven Deadly Sins; Debussy orch Holloway En Blanc et Noir; Debussy La mer. Michael Tilson Thomas, LSO. Barbican, London. |
| | Welsh Composers' Showcase final concert. Hoddinott Hall, Cardiff Bay. |
| 3rd | Stravinsky The Soldier's Tale. Janine Jansen, Samuel West et al. Wigmore Hall, London. |
| | Alexander Goehr Adagio (Self-portrait); Britten Our Hunting Fathers; Friedrich Cerha Vienna Kaleidoscope; HK Gruber Northwind Pictures (UK première). HK Gruber, BBC Philharmonic. The Bridgewater Hall, Manchester. |
| | Judith Weir Musicians Wrestle Everywhere; Seán Clancy Findetotenlieder (world première); Gerald Barry Feldmann's Sixpenny Editions; Gérard Grisey Quatre Chants pour franchir le seuil. Clement Power, BCMG. CBSO centre, Birmingham. |
| Sun 5th | Philip Glass Three Songs, The Grid from Koyaanisqatsi; James McCarthy 17 Days (world première). David Temple, Crouch End Festival Chorus. Barbican, London. |
| | Kurtág Intermezzi; various Brahms. Llyr Williams (piano), Jane Atkins (clarinet), Maximiliano Martín. Queen's Hall, Edinburgh. |
| | Stockhausen Klavierstück IX; Villa-Lobos Rudepoema. March-André Hamelin (piano). Wigmore Hall, London. |
| 6th | Stravinsky, Symphony in Three Movements; Ravel Daphnis and Chloé Suite no. 2; Beethoven Violin Concerto. Alan Gilbert, New York Philharmonic. Salle Pleyel, Paris. |
| | Cheryl Frances-Hoad Five Rackets for Trio Relay; Schubert and Ravel. The Lawson Trio. The Bridgewater Hall, Manchester. |
| 7th | Magnus Lindberg Feria; Bartok Concerto No. 2 for piano; Prokofiev Symphony No. 5. Alan Gilbert, New York Philharmonic. Salle Pleyel, Paris. |
| 9th | John Adams The Chairman Dances; Bernstein Three Dance Episodes from On the Town, Prelude, Fugue and Riffs (orch Foss); Copland Clarinet Concerto; Milhaud La creation du monde; Ellington (orch Henderson) Harlem. Kristjan Järvi, LSO. Barbican, London. |
| | Thomas Wilson St. Hentigern Suite; Shostakovich Cello Concerto No. 1; Borodin Symphony No. 1. Martyn Brabbins, BBCSSO. City Hall, Candleriggs, Glasgow. |
| | Bartók Four Orchestral Pieces; Debussy Images; Beethoven Piano Concerto No. 3. Edward Gardner, CBSO. Symphony Hall, Birmingham. |
| | Florence Baschet La Muette (première); Györgi Ligeti Piano Études, Book One; Gilbert Amy Cors et cris (première). Laurent Cuniot TM+ ensemble. IRCAM, Pompidou Centre, Paris. |
| 10th | Rebecca Saunders Violin Concerto (UK première), Dvorak and Tchaikovsky. Lionel Bringuier, Carol Widmann (violin), BBCSO. Barbican, London. |
| | Peninsula Arts Contemporary Music Festival (continues until 12th). Full programme available here. Plymouth University. |
| Sat 11th | Portrait of Olga Neuwirth Five Daily Miniatures (UK première), …miramodo multiplo… (UK première of ensemble version), Hommage à Klaus Nomi (UK première). Garry Walker/Gerry Cornelius, London Sinfonietta. Queen Elizabeth Hall, Southbank Centre, London. |
| | Germanus Fetus' Voyage (world première); Thomas Larcher Böse Zellen (Netherlands Première). Reinbert de Leeuw, Radio Kamer Philharmonic. Concertgebouw, Amsterdam. |
| Sun 12th | Nonclassical present: Consortium5 (recorder group specializing in contemporary music). Troy Bar, 10 Hoxton Street, London. |
| 17th | Thomas Adès Polaris (UK première); Stravinsky Symphony in Three Movements; Ravel Daphnis and Chloe Suite (no.2). Alan Gilbert, New York Philharmonic. Barbican, London. |
| | Jack White Digital Dust (world première); Yuko Ohara Kaleidoscope (world première); Laura Bowler irresistible demands of the flesh (world première); Linda Buckley Chiyo (UK première); Richard Causton Between Two Waves of the Sea. BBCSO, Garry Walker. BBC Maida Vale Studio, London. |
| | Stravinsky Divertimento. Christian Mason Learning Self-Modulation (Netherlands première); Xanakis Dikhthas. Carolin Widmann (violin), Simon Lepper (piano). Concertgebouw, Amsterdam. |
| | Schoenberg Five Pieces for Orchestra, Concerto for Violin and Orchestra. Peter Eötvös, ORF RSO Vienna. Musikverein, Vienna. |
| Sat 18th | Magnus Lindberg Feria; Bartok Piano Concerto No. 2; Prokofiev Symphony No. 5. Alan Gilbert, New York Philharmonic. Barbican, London. |
| Sun 19th | Copland Appalachian Spring Suite; André Previn Concerto for Violin, Viola and Orchestra; John Harbison Symphony No. 3. André Previn, LSO. Barbican, London. |
| | Matthias Pintscher Ex Nihilo (world première); Mendelssohn and Brahms. BBCSSO, Mathias Pintscher. City Hall, Candleriggs, Glasgow. |
| | Luke Bedford Wonderful Two-Headed Nightingale (world première); Alwyn, Haydn and Mozart. Scottish Ensemble. Queen's Hall, Edinburgh. |
| 20th | André Previn Trio No. 2 in B flat major; Mozart and Mendelssohn. André Previn, Anne-Sophie Mutter (violin). Barbican, London. |
| 21st | Ligeti Études; Chopin and Bach. Danny Driver (piano). Wigmore Hall, London. |
| 22nd | Stravinsky Le Baiser de la Fée Divertimento for Orchestra; Tomasi Concerto for Trumpet and Orchestra; Tchaikovsky. Hans Graf, Vienna Symphony Orchestra. Musikverein, Vienna. |
| 23rd | Franco Donatoni Cadeau; Bernhard Gander take nine (première); Marc Monnet Bosse, crane rasé, nez crochu. Hidéki Nagano, Dimitri Vassilakis (pianos), Ensemble Intercontemporain. IRCAM, Pompidou Centre, Paris. |
| 24th | Sibelius Symphony No. 4; Prokofiev Piano Concerto No. 1; Stravinsky Petrushka. Kirill Karabits, BBCSO. Barbican, London. |
| | Off the Page (continues until 26th). The UK's only literary festival devoted to music and audio culture. See here for full programme. Produced by Sound and Music. The Playhouse Theatre, Whitstable. |
| Sat 25th | John Adams Death of Klinghoffer. Baldur Brönimann, ENO. London Coliseum. |
| Sun 28th | Britten, A Midsummer Night's Dream. Stephen Barlow, Guildhall School of Music. Barbican Theatre, London. |
| | John Adams Death of Klinghoffer. Baldur Brönimann, ENO. London Coliseum. |
COMMENTS