Blog » BBC Proms 2011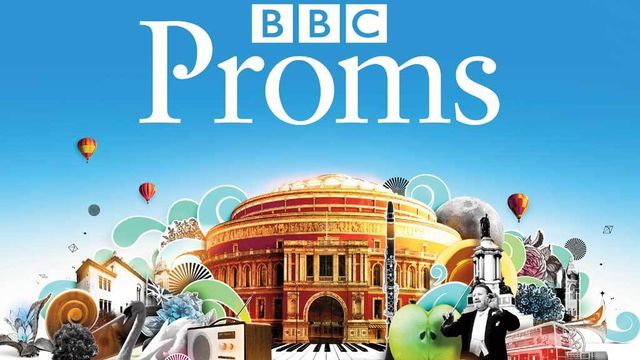 Seventy-four concerts, thirteen world premières, six UK premières and eleven BBC commissions. It could only be the Proms. So what has 'The World's Greatest Classical Musical Festival' in store for us this year?
To be fair to the BBC, they have provided a good all-in-one guide to the concerts that feature the music of living composers. In some ways you might just as well stop reading now and view it here: http://www.bbc.co.uk/proms/whats-on/2011/categories/living-composers. I did, however, notice a few absent pieces from the guide that it would be a shame to miss. Three of these are world premières: Judith Bingham's substantial new piece for organ, The Everlasting Crown (17th July); Joby Talbot's Chacony in G Minor (14th August) and Stevie Wishart's Out of this World (27th August). The others are Gabriel Prokofiev's radical, though not entirely (to borrow his own term) 'nonclassical', Concerto for Turntables and Orchestra, which will be given by the National Youth Orchestra and DJ Switch (6th August), and Harrison Birtwistle's A Description of the Passing of a Year (also 27th August).
One of the themes running through the season is that of French music. Living composers are well represented too in this category. It is excellent, for example, to see the music of Dutilleux in no fewer than four concerts: on 3rd, 13th, 22nd and 23rd August. I was lucky enough to meet the composer in Cardiff a few years ago when he came to the University Music Department. Hearing his Ainsi la Nuit live completely knocked me for six. He is surely still an underrated composer, even given the much greater respect he enjoys these days. Though I believe Dutilleux continues to compose, sadly none of the concerts will feature premières of his music. That is left to younger French composers. Pascal Duspin will receive two UK premières – Morning in Long Island (18th July) and Hinterland (27th July); Marc-André Dalbavie's Flute Concerto (28th July) will receive its London première, whilst Greek-born but Paris-based composer Georges Aperghis's Champ-Contrechamp (20th August) will receive its world première. Given the French theme I was mildly surprised not to see any Boulez at the proms. Perhaps he and Dutilleux don't mix...
Living British composers, of course, feature strongly in the programme too. Like bookends, two big names appear in the first and last nights: Judith Weir's Stars, Night, Music and Light (BBC commission) will receive its world première on 15th July, Peter Maxwell Davies's Musica Benevolens (Musicians' Benevolent Fund Commission) on 10th September. I won't list all the other British composers on offer, but world premières include: Sally Beamish's Reed Stanzas (25th July); Robin Holloway's Fifth Concerto for Orchestra (4th August); No Man's Land (21st August), a contribution by Colin Matthews to a concert commemorating the much-missed conductor Richard Hickox, and Graham Fitkin's new Cello Concerto for Yo-Yo Ma (31st August).
Two other concerts also caught my eye, simply because they boggle my mind. The first is the UK première of Elliott Carter's Concerto for Flute, to be played with the Marc-André Dalbavie mentioned above. It was written in his 100th year! The other doesn't fall into this analysis at all, since it features the music of a composer who died in 1972: Havergal Brian. But what composer could resist the rare chance to hear his Symphony No.1 'The Gothic' on 17th July, a sonic-spectacular that really does require 1,000 performers? Mahler, take note...
The BBC Proms run from Friday 15th July to Saturday 10th September. For more information visit: http://www.bbc.co.uk/proms/.
COMMENTS

MartinY
commenting on
BBC Proms 2011
:
11 May 2011 at 16:05
I do look forward to the proms but probably for different reasons to many other people. As I have got older I have come to dislike the sense of occaison which comes with concerts. What I really love is a day when I have no responsibilities, where if I get a scientific or musical idea I can actually work on it without worrying about anything. If there is a journey and a concert and another journey I find the thought of it blights the whole day, and if the concert is then a disappointment it is even worse. (This does not apply when I am performing myself because I switch over into 'professional mode' not person mode and do whatever is required, but once again it blights the time before you set off on the journey by not being able to concentrate properly because you are thinking about the journey and the concert.)
Being able to stay at home and either watch the concert on TV or not, and being able to rewind the interesting bits and fast forward through the dross that is such an advantage I wonder whether I want to be in the audience at a formal concert at all..........
I know many people find the sense of occaison part of the thrill of music...... I might make an exception for a live performance of Gurrelieder, but this never seems to happen anyway. There was a time when a live performance of the Rite of Spring might have been an occaison of note but mechanical reproduction of music has dulled my senses there........
You can't beat actually playing chamber music for real, (and getting it right!).
Comment on this post
To comment on this post please
become a member or
Login